BOOK EVENTS
Friday May 19th
"AVIATORS IN EARLY HOLLYWOOD Behind-the-scenes"
Tuesday April 13th
"AVIATORS IN EARLY HOLLYWOOD & 1st Star Aircraft"
Thursday February 4th
"Legend of Pancho Barnes" Screening at SFO.
Details: tinyurl.com/PanchoSFO
Sunday December 6th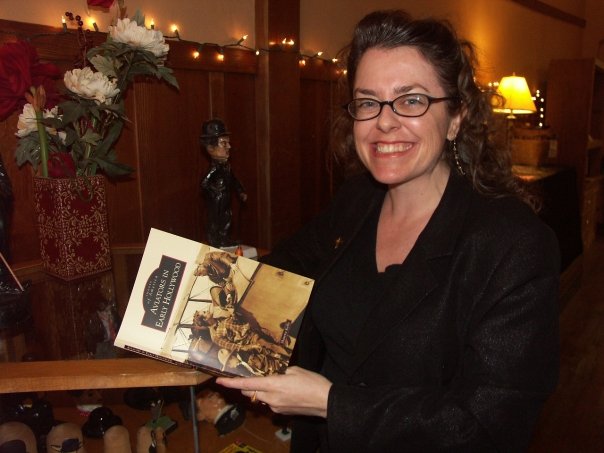 "Hell's Angels epic & Legendary Pancho Screening" at ESSANAY Niles Theatre.
Photos: tinyurl.com/PanchoESSANAYPhotos
Friday April 24th
Lost Squadron showing at ESSANAY Niles Theatre. (Motion picture influenced by "Daredevil" DeLay's unsolved mystery. Written by his crew pilot "Crash King", Dick Grace. See Aviators in early Hollywood book for sabotage details: pages 118-119)
Saturday May 16th
WINGS 1st Academy Award Best Picture Event
Screening and Anniversary Celebration at ESSANAY Niles Theatre! Shawna Kelly is book signing as well as presentation introducing both WINGS & Actor William Wellman Jr.)

Saturday June 6th
"Author Barnstorming and Booksigning" --at American Hero Daniel Boone Descendant's Historic Farm: Forest Home Farms (in the SF East Bay Area) Details

July 10-12th
San Francisco Silent Film Festival
Author Shawna Kelly book signed at Fleet Week 2008 in San Francisco

This is the author's video of Hall of Fame aerobatic aviator Sean D. Tucker from the ORACLE TEAM performing the outside loop at FLEET WEEK San Francisco 2008! Tucker is enduring negative 6 g-forces pushing him out of the cockpit during his execution of the infamous outside loop!
Shawna Kelly Presenting in Hollywood

Here are a couple of photos from author Shawna Kelly presenting about her book AVIATORS IN EARLY HOLLYWOOD to Hollywood actors, critics, and historians at the CINECON Classic Film Festival:

http://www.cinecon.org/cinecon43_pictures2.html

The "Hollywood Aviator Squadron" group photos includes classic Hollywood aviation hotshots! From left to right: actor Bartley Bard (actor whose father was actor Ben Bard who was married to the "Thriller Queen" Ruth Roland -she starred in early aviation thrillers), Doc Aeronut (Hollywood aviator historian), Shawna Kelly (author and great-granddaughter of "Daredevil" DeLay), (head above Shawna is a Hollywood?), John Underwood (aviation book author), Giacinta Bradley Koontz (aviation book author), Jonna (Hoppes) Dolittle (granddaughter and author of celebrity aviator Jimmy Dolittle), and William Wellman Jr. (actor, author, and son of William Wellman Sr. who directed the 1st ever Academy award-winning Best Picture aviation epic of WINGS.) Marc Wanamaker (Hollywood historian presenter and book author) is kneeling in front.

The event went so well that an impromptu photo shoot and reception began afterwards. Quite meaningfully, the living legacy of epic Hollywood aviation, William Wellman Jr., was full of high praise for her presentation!